Salsa Lesson and Workshop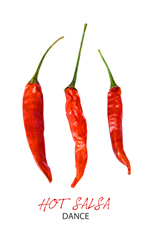 Salsa is a popular form of social dance with strong influences from Latin America.
Zumba
Zumba Fitness is a Latin-inspired cardio-dance workout that uses music and choreographed steps to form a fitness party atmosphere.

Friday 5:30pm - 6:30pm
$5 per person
Junior Ballroom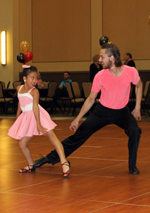 Ballroom for Juniors!!! Ages 7-13. Classes Forming.
Please give us a call if you are interested. Let's give our children the education of Ballroom Dancing! It helps improve posture, confidence, social grace and positive attitude in life. Not only will they have fun but gain self confidence, poise and make new friends. Kids are having a great time and so are the instructors. Ballroom classes can be scheduled to fit your needs. Youth groups, Home schooling or just get your friends together and learn the dance of your choice.