My career began at the Arthur Murray Dance Studio in Kalamazoo. I taught ballroom dancing there for four years until the studio closed. Five months later I opened my own studio and have taught and operated it for 33 years.
I have received my training from various professionals and champions. Such includes: Brian and Amy O'Day from Indiana, Louis Soma from Grand Ledge, Clive Phillips and Karen McDonald, Nine time World Dance Champion, Mark Brock, a 14 time United States Pro AM Champion and Judge. As well as, Barry Douglas from Michigan, a State Hustle Champion for 18 yrs and Michigan Swing Dance Champion for 6 years, and Terry Worrall, American Style 9 Dance Champion and Judge.
Continuing education with coaching is very important to all dancers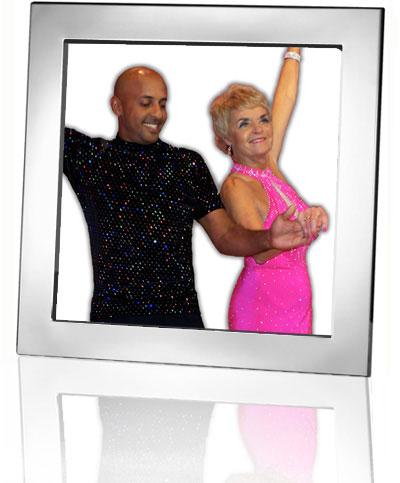 who want to keep up with all the changes and styles.
Every year my studio puts on at least one Showcase that includes performances by students and instructors. We have also attended and participated in competitions. The Great Race Competition at Notre Dame and The Indiana Challenge are competitions myself and students have competed in.
It is important to me to be involved in the community. That is why I have taught lesson and performed in senior citizen homes, taught Girl Scouts for their merit badges, and spent time with home school children, teaching them Ballroom Dancing. Also, I have mentored students from Mattawan for the last 2 years, donated time and dances at The Festival of Trees and High School Grad Bashes.
Teaching others to dance and watching them enjoy dancing, has been a great reward to me.